Committee Members:
Kevin Graham(Skeeters)
V(Robins)
Joe Clark(Pines)
Dan Bacon(Crimson Tide)
Mike Murphy(Miners)
Jimmy Keenan(Terrapins)
Tim Deale(Storm)
John Momberg(Caterpillars)
All trades for each season will be posted here, as well as any rule changes. Any new rules or changes need to be approved by the Committee with a 75% approval.(6/8)
Any questioned trades will be approved by a 5/8 Committee vote.
Any GM may question a vote, or submit a rule proposal for the Committees approval.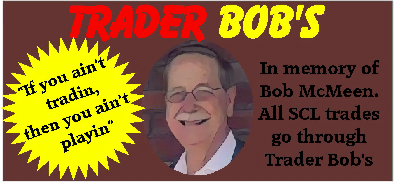 1928 Trades: Limit 4 trades per season
1. Racers trade Laymon Yokely and Sandy Thompson to the Stogies for Jesse Haines and Bob Meusel.
2. Stogies trade Showboat Fisher, Dave Bancroft, and Pinky Hargreaves to the Spiders for Haily Harding and Jonah Goldman.
3. Storm trade Eppa Rixey to the Giants for Jelly Gardner and the Giants 2nd round pick in 1929.
4. Caterpillars trade Henry Williams and Bill Doak and their 3rd round pick in 1929 to the Giants for Johnny Schulte Vic Aldridge and their 1st round pick in 1929.
5. Stogies (#3) trade Heinie Meuller and their 5th and 6th round pick to the Racers (#2)for Tris Speaker and their 6th and 7th round picks.